Understanding your users
User experience (UX) design focuses on your intended audience and what helps your users to complete different actions in the smoothest and most intuitive way possible. New developments and existing systems benefit equally from UX design or review. 
As a process, this begins with an understanding of your goals as an organisation and, most importantly, how these correspond to your users as people. What you and your audience want isn't always the same thing. We'll ask frank questions and help you to reconcile any gaps.
Creating personas
Creating personas is one tried and tested way to model the important actions your archetypal users will take. What do they want to achieve during a visit and how can layout and user interface (UI) elements best support and guide them? The clicks and the actions needed to successfully complete each activity become a framework that we prototype and validate. 
Alongside this, defining functionality, accessibility and key features as part of our development team's scoping work will further test and refine thinking about how your audience experiences all aspects of your application. This allows us to identify the most important areas for prototyping.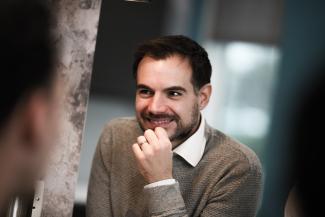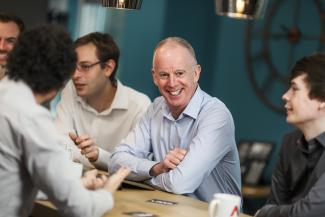 Building a prototype
Prototyping can take different forms depending on the number of user journeys involved and the size of the application. We always recommend creating wireframes on projects with any UX or design component as these help to pin down layouts, hierarchies of information and UI elements. 
Your emerging prototype will also propose an information architecture if one is not already defined. This models how your content or data is organised, structured and surfaced – all shaped around those key tasks your users will carry out. The clicks and interactions across these screens form the user journeys which can be validated in a variety of ways, including user testing. 
Visualising designs
Wireframing can often go through several iterations before being readied for visual design work. The information architecture (IA) is refined and the library of UI elements is compiled for each of the key templates. Once these have been agreed, visual concepts are created that bring design, interaction and brand together in one clickable prototype.
Your feedback on this is used to develop and finesse the visual designs, user interfaces and the final user experience, prior to starting the build of your application.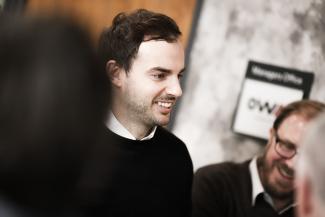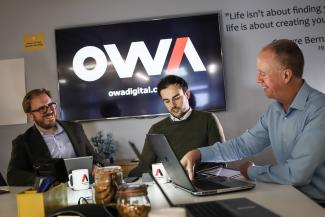 OWA took the time to understand our organisation and target audience in order to provide us with a creative and innovative solution that met our needs.

Emma-Jayne Turner, senior programme manager, Young Enterprise