Home, sweet home
A website is still the main home for your message or campaign and the primary location to convert new users. We develop websites and integrations that are created around your audience, ensuring they work best for the people they need to reach while meeting your objectives.
Whether it's informational or a full-blown ecommerce with third-party integration, we don't just design good-looking websites, we ensure they are secure, accessible and performant. Our technical recommendations on an appropriate content management system (CMS) will be carefully matched to your needs and consider all these criteria. 
Built to perform
We approach website CMS development with design and user experience to the fore, ensuring each screen and user journey is optimised for its intended audience. Then we prototype until the visual and functional elements work together perfectly. 
OWA understands the importance of keeping your website safe. Our technical team are specialists in secure development, ensuring data is only transferred using up-to-date industry standards and processes.
We also develop secure integrations to allow your website to share data with third-party applications, such as a customer relationship management (CRM) system, ecommerce platform or application programming interface (API).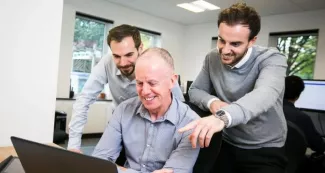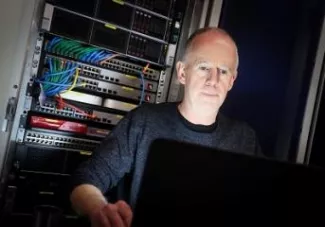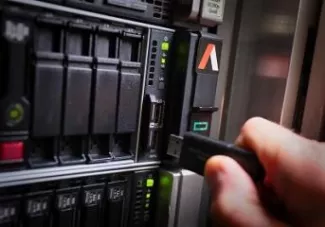 Supported technologies
We develop and support websites using a variety of enterprise and open-source technologies including:
Drupal

Wordpress

PHP

ASP.NET

HTML 5

CSS3

JavaScript

React

Support & protection
OWA offers ongoing technical support for all the websites we develop, starting with an inclusive 12-month warranty against any bugs or errors. We also provide ongoing technical support for your legacy systems and third-party websites, subject to the necessary checks. 
Support can be combined with a hosting arrangement at our independent, fully managed UK-based data centres, providing a single, joined-up service for your website. 
Knowing exactly where your data is stored geographically is important. Our hosting facility locations are ISO 27001 Information Security Management-certified, meaning your data is fully protected by UK law and is GDPR compliant.
Powering your services
All OWA builds are standalone or can sit within a suite of integrated technologies complementing each other seamlessly, ensuring your data, services and content appear exactly where they are needed.
Our support and hosting services are fully managed in-house and reflect our proactive approach to security, performance and stability. Both support and hosting issues are monitored and can be reported and tracked by our clients 24/7 using our online client portal.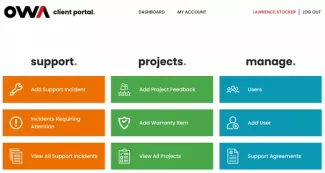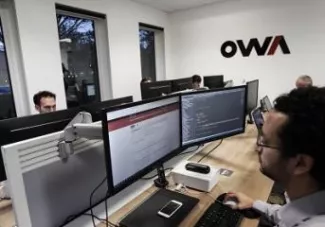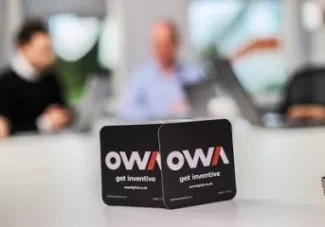 We've been able to achieve all the ideas and aspirations we have had for the website with the help of OWA.

Amy Summers, communication and economic development manager, Hart District Council