Jake Woodward
Digital Strategy Manager
I'm fascinated by form and function – and how tech, design and content combine to deliver the best of both to the end user. 
This interest began at an early age with a passion for trainers and car design. After a degree in English and French, it found its long-term expression in words, content and information design – first as a managing editor in reference publishing and later at several Web 1.0 start-ups.
Since then, I have enjoyed a number of different strategy and content challenges in third-sector and not-for-profit settings, most recently as project lead on a global relaunch for an international trade union federation.
At OWA, I work closely with our clients and development team on projects where content, design and user experience intersect.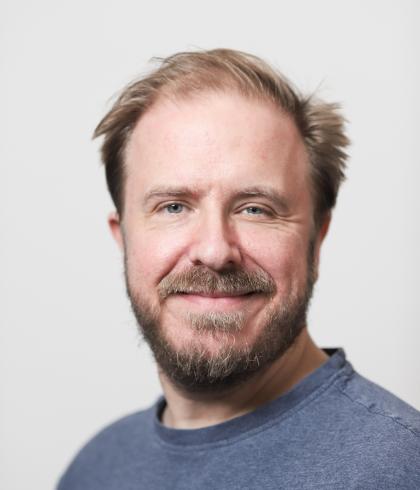 Tom Lofts
Technical Consultant
From an early age, I was drawn towards the inner working of things and the processes that make them – not just what something does but also the how and why. From there, it was a short journey into the emerging world of IT, which I studied along with maths and economics to degree level.
This trio of disciplines really helped to sharpen my understanding of how tech and programming could be used to create efficiencies and real-world gains in processes that existed only in code. It was a very natural introduction into requirement analysis and development.
I joined OWA in 2006 to lead on technical implementation and the architectures we create, ensuring they are secure, performant and easy to use. 
In my role as technical consultant, I work behind the scenes with our developers and the rest of the senior team to deliver applications and products that meet and exceed our customers' expectations.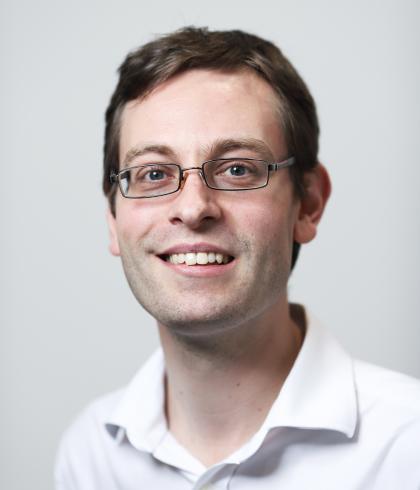 Richard Viner
Digital Product Manager
I'm passionate about designing technical solutions and products that deliver for our customers. 
It's a challenge I've enjoyed since I first discovered programming at school – executing clean code and turning it into a functional end system. Looking back, I was a solutions architect in the making without realising it. 
I joined OWA in 2009 as a systems developer. Since then, the tech industry has moved forward so rapidly, the way we design and build things has changed a great deal too. From the tools and the code itself to the user interfaces and the devices we cover, constant evolution has become the new norm. 
As product manager, I work closely with the internal team, our clients and their users, leading projects through to successful completion. I specialise in PHP and platform implementation but also like to get involved in front end development to keep my visual eye trained and tested.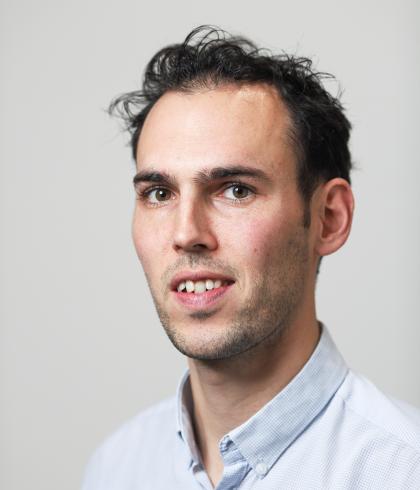 David Hale
Digital Product Developer
IT runs in the family so it was no surprise that I ended up studying it to degree level. 
My first interest in programming began early in school days and I became an enthusiastic gamer at about the same time. In both areas the possibilities excited me – well executed code could make things come to life, fuelled just by the power of imagination. 
I joined OWA in 2014, keen to apply programming to a new and different set of challenges, based around problem solving and solution design. Over time I have specialised more and more in .Net, JavaScript frameworks and mobile app development – the convenience and portability of mobile has made so many new things achievable. 
Moki, my chocolate Labrador, enforces screen breaks during the day and insists on at least one walk in the countryside, keeping me active.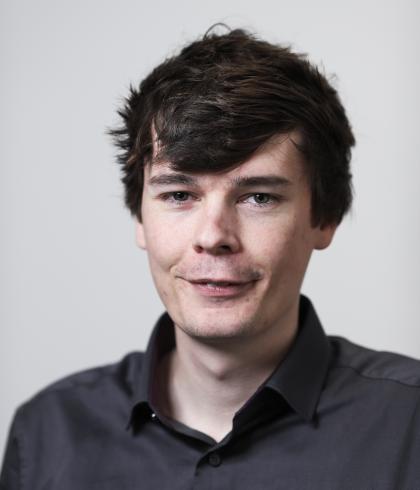 Rafael Amorim
Digital Product Developer
I'm a natural problem solver. I've always been drawn to the challenge of translating an idea or concept into something tangible – it was how I first became interested in programming.
Among other things, this trait led to my masters degree in computer science, teaching myself English and relocation to the UK from my home city of Vitoria, Brazil. 
I joined OWA in 2016 to work on back end development alongside some front end disciplines, such as wireframing and user experience design. I'm proud of the work we do and am often involved in projects that require detailed input on structure and layout.
Away from the office, I have happily adjusted to many aspects of life in the UK – except for football. As a lifelong Flamengo supporter, certain traditions are just too engrained.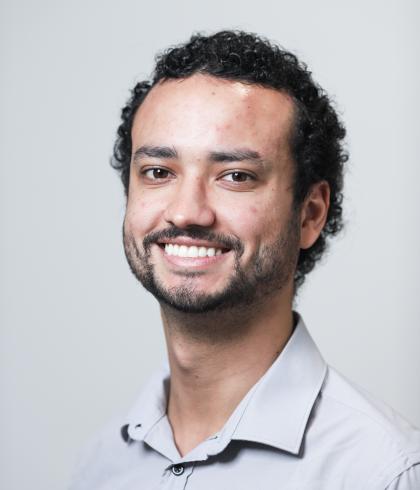 Tim Collingwood
Operations Director
The space in which technology and business coexists has always interested me. From the efficiencies tech enables in the workplace to the innovation investment makes possible in tech, the dynamics are intricate and complex. Perhaps unsurprisingly my degree at Manchester encompassed both, focusing on e-commerce as a natural meeting point. 
I've since taken many of the insights I gained forward into business process and technical architecting – skills I first tested at OWA as a systems developer and in more recent years as operations director. 
 
One of the main challenges of my role is to ensure the smooth running of the company and its workflow – something that shouldn't be noticed if it's going well. I've learned over time that the most effective processes and approaches are those that are always a work in progress. 
Alongside my internal responsibilities, I still like to get involved in client projects behind the scenes to test and quality assure all OWA releases. I also provide consultancy and input on our larger implementations.  
Mark Hall
Managing Director
I've always been inquisitive about technology and like to understand how things work.
My journey into the world of information technology started in 1981 when I was given a Sinclair ZX81 for Christmas – I was immediately hooked. I began my career working in marine electronics and from there quickly progressed into IT support and service management.
By the mid-1990s information technology was assuming a greater role in everyone's lives, particularly with the emerging internet. Having always coveted the idea of one day running my own business it seemed like the time was right to give it a go.
So in 1995 I founded the Big Oxford Computer Co. Ltd. with my business partner to meet a growing demand for IT support, website development and hosting services.
As technology has evolved so has our focus and in 2019 we became OWA Digital Ltd. to better reflect the range of digital services the company now offers.